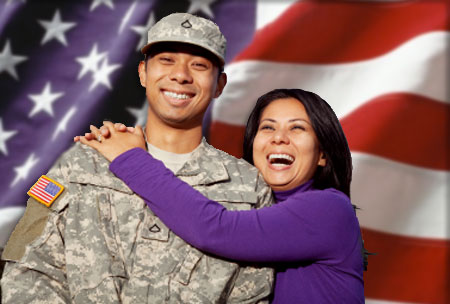 Military-Credit.com is the smart choice for members of the armed forces who need a personal loan. We supply military members with financial solutions with flexible terms and loan amounts up to $40,000.
Payday loans give out quick cash, but it comes at a high cost. Loans from shady lenders have interest rates that unfairly increase over time, ensuring that the borrower will be buried under crippling debt before being able to repay the loans.
Thankfully, the Department of Defense made it illegal for payday loan lenders to provide their predatory services to military personnel and their families. Now, members of the Armed Forces and their dependents are protected against hidden fees and unfair rates.
The online personal loan options we offer are not payday loans. We pioneer reliable, trustworthy, honest personal loan solutions for military members and their families, military personnel, and retired military members and employees.
When you apply at Military-Credit.com, you are applying for a loan with fixed interest rates starting from 5.99% and a loan term of your choosing, with no hidden fees or charges. Apply today and get the funds you need at the rates you deserve.