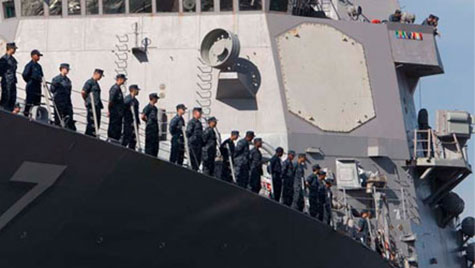 Military-Credit.com offers members of the U.S. Navy, their families, and dependents personal loan solutions with low rates, flexible terms, and no hidden fees or charges. We are here to help you get the money you deserve when you need it.
The application process is designed to be as fast and efficient as possible. Upon approval, you may use your money however you please, whether you need the money to take that dream vacation, purchase a new car, or consolidate your debts.
Our online personal loan solutions offer affordable rates starting from 5.99% with customizable loan terms. These rates and terms are presented for you to review before committing to your personal loan, so you never have to worry about hidden fees or charges. And none of our personal unsecured loans penalize you for paying your loan off early.
Leave the grunt work to us. Apply now and finish your application process in just a few easy minutes. Upon approval of your application, your money will be deposited directly into your bank account, usually within 2 to 4 business days.